Sunday, March 27, 2011
Garrett's preschool class project for March was to photograph Flat Stanley, that lovable book character, in as many interesting places as possible. We sent FS to Grandma Susie in Illinois and to Aunt Stacy in Massachusetts. He's been around, let me tell ya'!
Closer to home, our adventures with Flat Stanley included batting practice with Garrett.
As well as planting our summer garden...he's posing with the onions, although he'll never eat them!
Flat Stanley also accompanied the family to the Tulsa Zoo, where he first pretended to be eaten by a lion (water fountain).
And, as is tradition, we had to have a pose at the front entrance with the bronze tigers.
It was too much for Braden. He just had to get in on the action and both boys were psyched to pose with the "Indians" in the rainforest biome. By the way, Braden was totally ticked that there was no FS project when he was at Grace...and I quote..."What's the deal?" From the mouths of babes...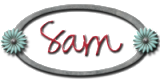 Posted by Samantha at 7:41 PM 0 comments  
Labels: kid stories
Friday, March 25, 2011
Monday, March 14, 2011
Saturday, March 12, 2011